It's a photography center that targets skilled photographers and everyone that has an interest toward the photography world.
The center sites at Al Serkal Avenue, and has opened its doors for fresh photographers to get professional experiences and explore more about their talents with sharing them with the public in various ways.
the studio is considered to be one of the most influencing and helpful in its kind in Dubai, it is leaded by professional photographers who are ready to offer their helps and knowledge young and passionate photographers in the region.
Gulf photo plus was founded by Mohamed Somji, a very talented and interesting based Dubai photographer who was born in Tanzania in 1976 and moved to Dubai to pursue his artistic dream as a photographer then later to transfer this talent to others in various ways.
Nurturing and developing photography talents in the region
Gulf photo plus's mission concentrates on providing services to local and international photographers by opening them numerous doors to express and improve their talents.
The center aims to create an environment that offers different methods and techniques in order to provide a clear vision and vivid perspective that will later help people to understand that field, whether they are photographers or only photo lovers.
It doesn't concentrate on following the old used methods of photography, in fact, it fights stagnation and seek for evolution in photography starting from getting engaged with the most developed materials to ideas and more.
A hub for the photography scene in Dubai
The platform has gained a clear success and good reputation throughout its journey, from organizing international events to showcasing specific well-known local and worldwide talented photographers.
The center provide various activities relate to photography, it organizes more than 31 workshops and seminars every year, adding to special activities for kids.
Gulf photo plus has managed to preserve its singularity inside the region, it presents a very impressive feature of the Arabic photographers in which add a special value to the photography community in the middle east.
SAENDA SAID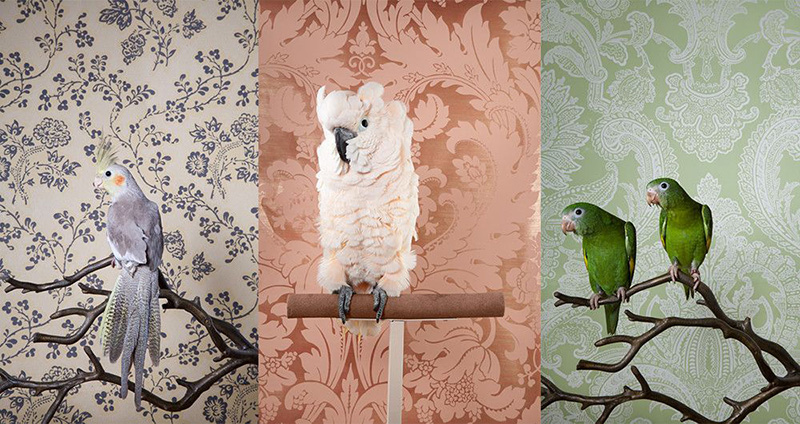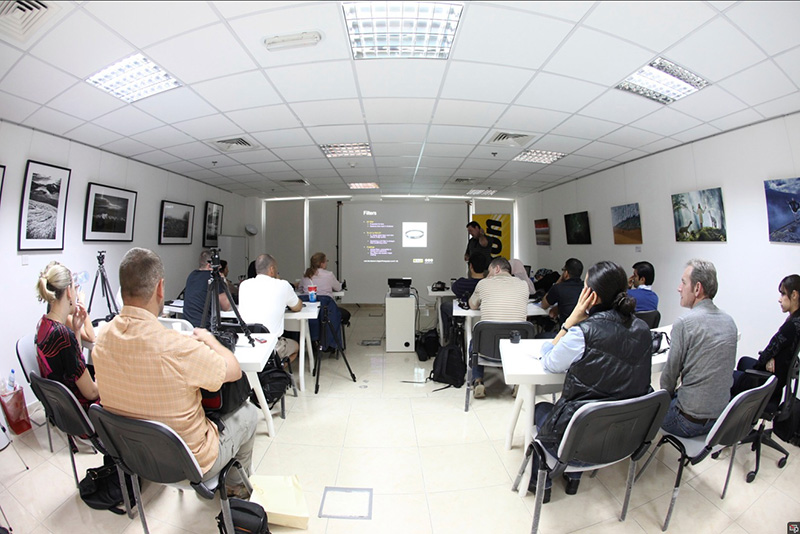 غولف فوتو بلاس
إنه مركز تصوير يستهدف المصورين الموهوبين وكل من لديه إهتمام تجاه عالم التصوير.
يتوجد المركز في شارع السركال,وقد فتح أبوابه للمصورين الجدد ليتلقوا تجربة إحترافية وليستكشفوا المزيد عن مهاراتهم الفنية مع مشاركتها مع العامة عبر وسائل متعددة.
يتم إعتبار هذا الإستيديوا كواحدة من أهم المنصات المؤثرة من نوعها في دبي,حيث يتم الإشراف عليها من قبل مصورين محترفين والذين هم علي إستعداد لتقديم المساعدة اللازمة والمعرفة للمصورين اليافعين في المنطقة.
تم تأسيس غولف فوتو بلاس من قبل المصور الموهوب والمثير للإهتمام محمد سمجي,وهو فنان مولود في تانزانيا عام 1976ويقيم في دبي بعد أن أنتقل إليها ليسعي نحو حلمه الفني كمصور.
إثراء وتطوير مواهب التصوير في المنطقة
تتركز مهمة غولف فوتو بلاس حول توفير الخدمات للمصورين المحليين والعالميين من خلال فتح لهم العديد من المجالات لتعبير وتحسين مهاراتهم.
كما أنه يسعي نحو خلق بيئة قادرة علي منح وسائل وأساليب متنوعة في سبيل تحقيق رؤية واضحة والتي سيساعد الناس علي فهم هذا المجال سواء كانوا مصورين أو من محبي التصوير.
إنه يتفادي إتباع الإساليب القديمة للتصوير,حيث أنه يحارب الجمود ويسعي نحو التقدم في مجال التصوير,وذلك بدءا من التورط في أحدث الأدوات والأفكار التي تساعد علي مواكبة العصر.
محور التصوير في دبي
اكتسبت المنصة نجاحا واضحا وسمعة جيدة خلال رحلتها,وذلك بدءا من تنظيم فعاليات عالمية ,وصولا إلي تسليط الضوء علي مصورين موهوبين عالميين ومحليين.
يوفر المركز أنشطة لها علاقة بالتصوير,ويقوم بتنظيم أكثر من 31ورشات وندوات سنويا وذلك بالإضافة لأنشطة مخصصة للأطفال.
تمكن غولف فوتو بلاس من محافظة علي فرديته داخل المنطقة,ويقوم بتقديم ملامح مميزة للمصورين العرب والتي تضيف قيمة خاصة لمجتمع التصوير داخل الشرق الأوسط.
سعيدة سيد