2020 seems to be a very special year for Dubai, not only by lunching several important projects but also opening doors and opportunities to the Artistic world to get involve more in the society and leave its marks in it.
Besides the lunch of the Museum of the Future,https://graffiti-dubai.com/the-museum-of-the-future-in-dubai/,that is going to be revealed to the world in 2020, Dubai's artistic programs of the year show impressive events in which will definitely leave a great and positive effect to the City and to the region.
Applications for the World Art Dubai in 2020 are now opened for Artists around the globe to participate and show their talents to the world.
The Event is organized by Dubai World Trade Center and sponsored by remarkable companies and associations such as Dubai Culture, NAS Dubai, Careem, DHL, GEMS Modern Academy and more.
The sixth edition of the World Art Dubai will take place on 8-11 April at Dubai World Trade Center.
Bringing together world's talented Artists and Galleries
The Art fair aims to bring renowned Galleries and original artworks to one platform and share them with the audience, it also offers an opportunity to the audience to observe their favorite Artists during the process of creating the artwork, which I find it as a fun thing that people might want to experience.
It invites every Artist who is passioned about any form of Arts and ready to share it with the others, by displaying more than 3,000 Artworks around the world, from different arts styles and types.
The World Art Dubai event doesn't concentrate on one type of Art, in fact it has places for all different sort of Art starting from painting, photography, Fashion Art and more.
Live paintings, Art Talks, workshops in World Art Dubai
The World Art Dubai event provides various entertainment and Education, besides showcasing Artworks, it also has several artistic programs in which help the visitors to know Art better and learn new skills.
From live paintings and creative learning Workshops, live music to different form of activities, it's also a way of sharing Artistic tips and techniques between Artists themselves.
In addition, it holds Artistic talks in which aim to spread ideas and thoughts the are relatable to Arts and general, and helpful for the participants and the visitors as well.
A direct connection between Artists and audience
What seems to be important about this event is the special and unique relation that occurs between the artists and the visitors.
The event is meant to create an environment in which Art will be attainable for everyone who has interests on it, and to provide Art collectors the opportunity of finding original Artworks in easy and reasonable way.
World Art Dubai awards
At the end of the Art fair, World Art Dubai awards artists and galleries based on their contributions and talents as an appreciation for their efforts.
It's important to mention that the previous Word Art Dubai editions have received a positive feedbacks and reactions, and every year it's improving and offering more artistic activities that enrich the experience and attract people.
Saenda Said.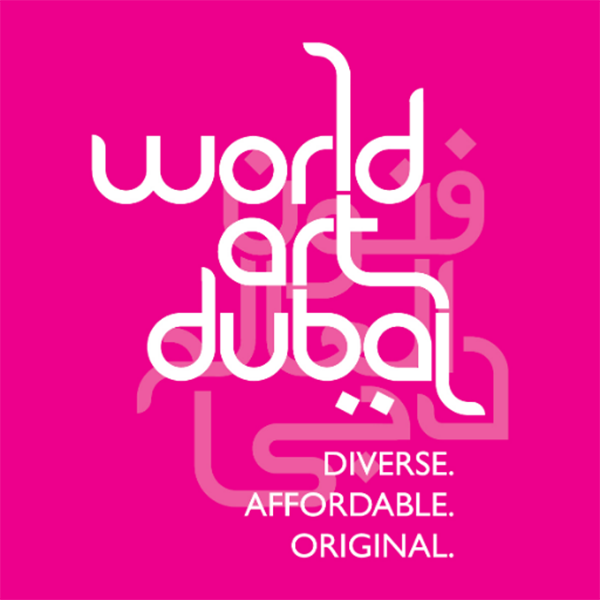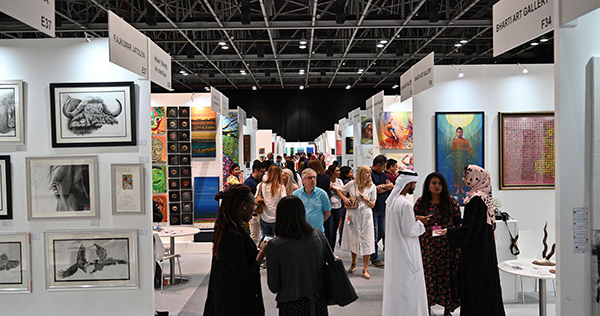 معرض فنون العالم دبي
علي ما يبدو أن عام 2020لهو عام مميز جدا لدبي وسيكون حافل بالأحداث المهمة,ليس من خلال إطلاق العديد من المشاريع المهمة فحسب,ولكن أيضا من خلال فتح الأبواب والفرص للبيئة الفنية بأن تشارك أكثر في المجتمع وتترك علامتها فيها.
إلي جانب إطلاق مشروع متحف المستقبل ,https://graffiti-dubai.com/the-museum-of-the-future-in-dubai/,التي ستُكشف للعالم عام 2020,تُظهر برامج دبي الفنية مناسبات ستقوم بإحداث أثر إيجابي مهم للمدينة وكذلك المنطقة .
إن أبواب التسجيل للمشاركة في معرض فنون العالم دبي 202مفتوحة الأن لكل الفنانين من جميع أنحاء العالم بأن يظهروا مواهبهم للعالم.
تم تنظيم الحدث من قبل مركز دبي التجاري العالمي وبتمويل من قبل شركات ومؤسسات مهمة مثل Dubai Culture وNAS Dubai ,DHL, GEMS Modern Academy والمزيد.
وسيقام الحدث السادس من معرض فنون العالم دبي بدءا من يوم 8حتي يوم 11أبريل في مركز دبي للتجارة العالمية .
إحضار الفنانين العالميين الموهوبين والمعارض معا
يهدف المعرض الفني إلي إحضار المعارض المشهورة والأعمال الفنية الأصلية وجمعها في منصة واحدة ومشاركتها مع الجمهور,حيث أن من خلال ذلك يتم منح الجمهور فرصة لمشاهدة فنانينهم المفضلين أثناء عملية إنشاء العمل الفني مما أجيده أمرا ممتعا قد يرغب الناس تجربته.
يدعوا الحدث كل فنان شغوف بأي نوع من الفنون ومستعد لمشاركته مع الأخرين,من خلال عرض أكثر من 3000أعمال فنية من مختلف الأساليب والأنواع.
من المهم الاشارة إلي أنه لا يتم التركيز علي نوع واحد من الفن في هذا الحدث,ففي الواقع ثمة أماكن لجميع الفنون المختلفة بدءا من الرسم والتصوير حتي فن التصميم وكذلك المزيد.
رسم مباشر,حوارات فنية وكذلك ورش أعمال في معرض فنون العالم دبي
يقدم الحدث تسليات مختلفة وكذلك برامج تعليمية إلي جانب عرض الأعمال الفنية,يمتلك أيضا العديد من البرامج الفنية التي ستقوم بمساعدة الزوار لمعرفة الفن أكثر وتعلم مهارات جديدة.
وذلك بدءا من رسم مباشر وورش أعمال ابداعية,موسيقي حية,لأنشطة مختلفة,ويعد هذا الحدث أيضا طريقة لمشاركة النصائح والأساليب الفنية بين الفنانين أنفسهم.
إضافة لكل ذلك,يحتوي الحدث علي أحاديث وحوارات فنية والتي تهدف إلي نشر الأفكار المتعلقة بالفن بشكل عام,وتساعد المشتركين وكذلك الزوار.
إتصال مباشر مابين الفنانين والجمهور
ما يجعل هذا الحدث مهما هي العلاقة الخاصة والفريدة التي تظهر بين الفنانين والزوار.
فالغرض منه هو خلق بيئة حيث يكون الفن فيها قابل للإحراز من قبل الجميع او من لديه إهتماما بالفن,كما أنه يمنح جامعي الفن فرصة الحصول علي أعمال فنية أصلية بطريقة سهلة ومعقولة.
جوائز معرض فنون العالم دبي
عند نهاية المعرض الفني,يتم تقديم جوائز للفنانين والمعارض وذلك بناء علي مساهمتهم ومواهبهم وذلك تقديارا لمجهودهم.
من الجدير بالذكر أن معرض فنون العالم دبي السابقة حازت علي الكثير من الردود الفعل الإيجابية,كما أنه يتحسن كل عام من خلال تقديم المزيد من الأنشطة الفنية لإثراء التجربة وجذب الناس.
سعيدة سيد.